Steam Generators
by CERTUSS, Germany
The original design of the rapid steam generator as a water tube boiler offers the advantage of steam provision in a very short period of time, yet still with a high degree of operational reliability thanks to the low water volume of the coiled tube.

As a single unit, the UNIVERSAL TC steam generator is capable of steam output of up to 2,000 kg/h.
And up to 16,000k kg/h in a modular solution.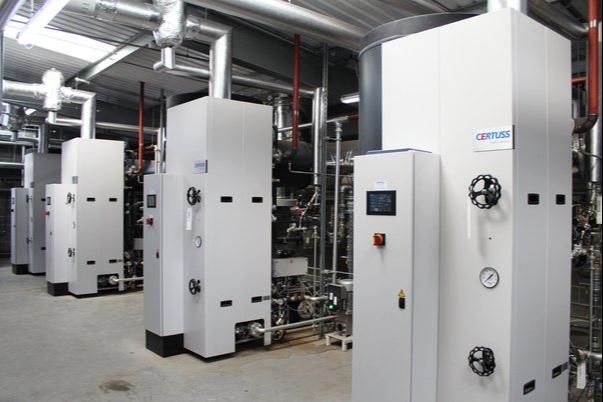 The Highest Thermal Efficiency

Using tube heating system

Small Footprint

Maximum capacity with the smallest area

Environment Friendly

Reducing the consumption of fuel